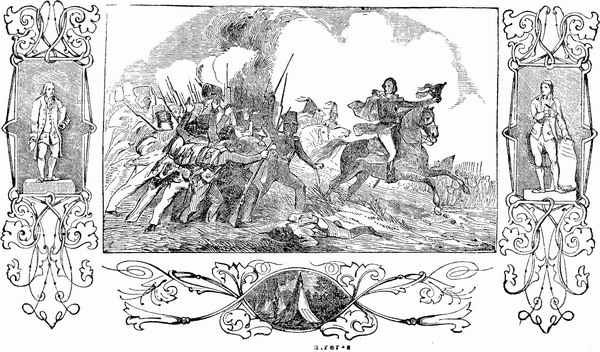 Battle of Contreras
THRILLING INCIDENTS
IN
AMERICAN HISTORY
COMPRISING
THE MOST STRIKING AND REMARKABLE EVENTS OF THE REVOLUTION; THE FRENCH WAR; THE TRIPOLITAN WAR; THE INDIAN WARS; THE SECOND WAR WITH GREAT BRITAIN, AND THE MEXICAN WAR.
BY THE AUTHOR OF
"THE ARMY AND NAVY OF THE UNITED STATES."
WITH THREE HUNDRED ILLUSTRATIONS.
PHILADELPHIA:
JOHN E. POTTER & COMPANY.
Nos. 29, 31, 33, AND 35 NORTH 10TH STREET.