---
Dusty Ayres and his Battle Birds
[Home] [Table of Contents]
---
The Black Avenger
by Robert Sydney Bowen

February, 1935

"To Captain Ayres: The greatest among us has died by your hand. We, the living, are pledged to avenge that loss. Within forty-eight hours you and your comrades will be wiped from the face of the earth. Nothing can save you!" This message, signed Ekar, was dropped on Dusty's drome; at the same time another Yank air field nearby was wiped out by a new horror weapon - a flaming rain that destroyed everything it touched! How can America fight this new menace? How can she keep the Blacks from crossing her borders?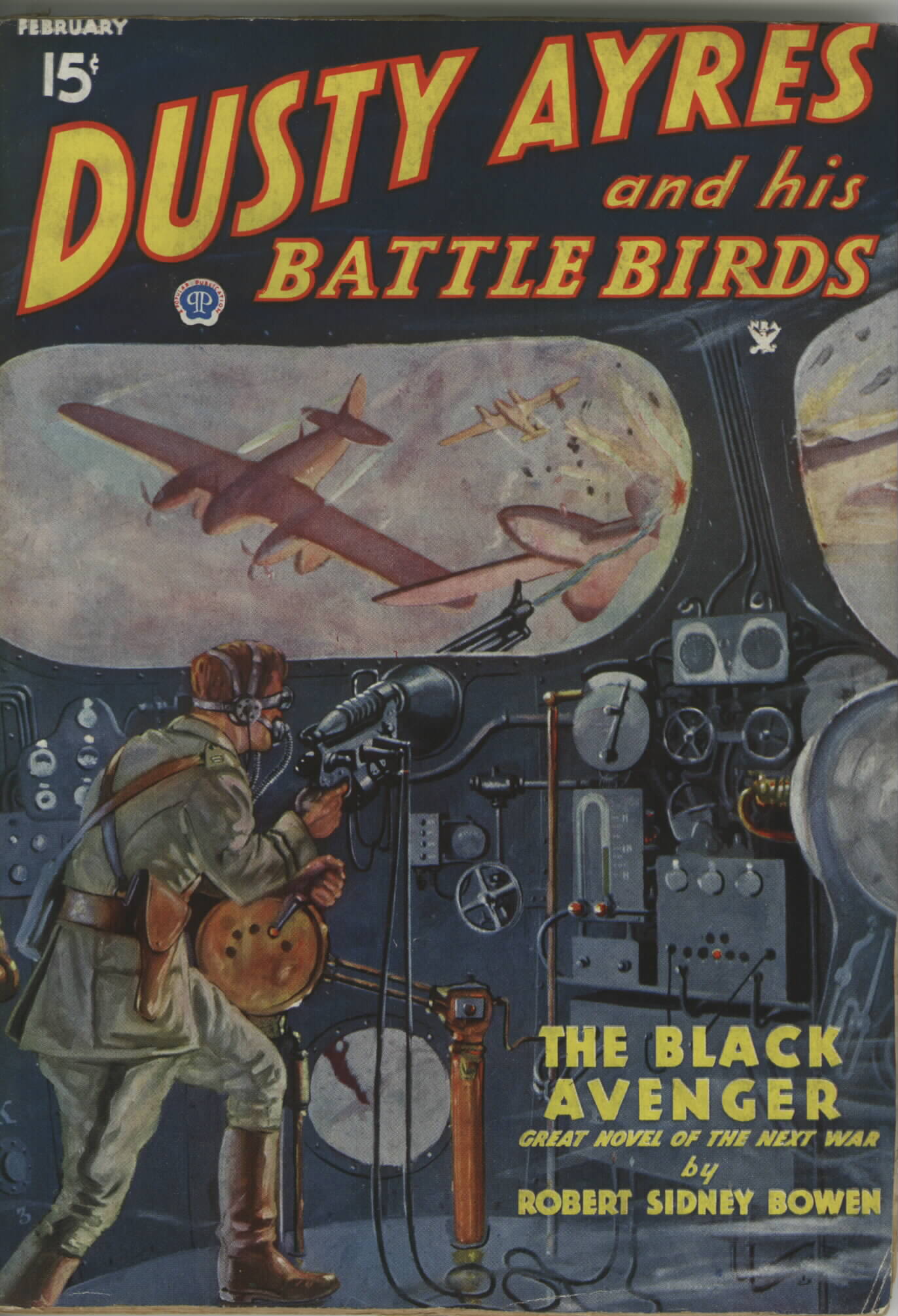 "Dusty swung the radio gun on a second Black ship. It burst into flame." painted by Frederick Blakeslee
DUSTY AYRES AND HIS BATTLE BIRDS
TM & Copyright (c) 2002 Argosy Communications, Inc.
All Rights Reserved.

DUSTY AYRES AND HIS BATTLE BIRDS, its distinctive logo
and composite cover design(s) are trademarks and are
the property of Argosy Communications, Inc.

Used with permission.